2LOUD Magazine Official Sponsors of the SCOPE: Fashion & Art Expo
SCOPE: Fashion & Art Expo brings together a multitude of clothing designers, graphic artists and consumers all under one roof. The Expo is filled with exhibitors ranging from apparel distributors, screen printing and embroidery service suppliers, artists and graphic artists, photographers, models, accessory and jewelry designers, merchandise distributors, website designers and much more.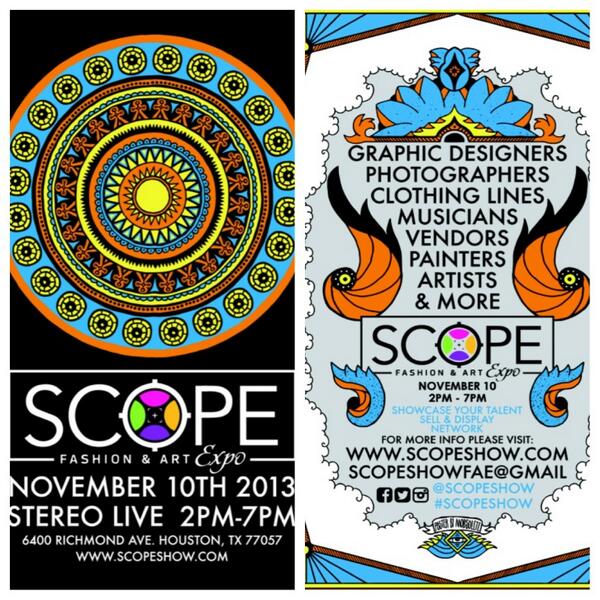 SCOPE: Fashion & Art Expo is the only networking event of its kind that places aspiring and established fashion designers or brands and graphic artists directly in front of every aspect they need to further their careers. Not only is SCOPE: Fashion & Art Expo open to the public, exhibitors can sell their items and designs directly to the public, and artists can display their portfolios and sell their masterpieces.
Whether you're a fashion designer needing a graphic artist to make your creations reality, a painter wanting your visions to be seen by all, or an apparel distributor needing a custom website to bring your products to the public, SCOPE: Fashion & Art Expo is your one stop shop.